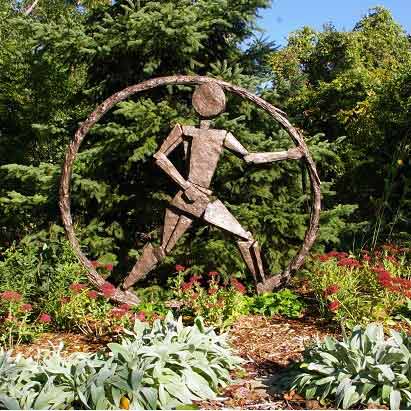 Historic Depot Trail
The Depot Trail Garden creation began in September 2006 and the garden was completed and dedicated in August 2007 at the request of the City of Saline, Saline Historical Society and Pick up Pace Saline (PUPS) to beautify the walking trail along the old railroad course. It is planted in a half circle motif with hardy shrubs and perennials. Some annuals are inserted each year for consistent color. Saline Stone and Thistle members maintain the garden by watering and weeding through the gardening season.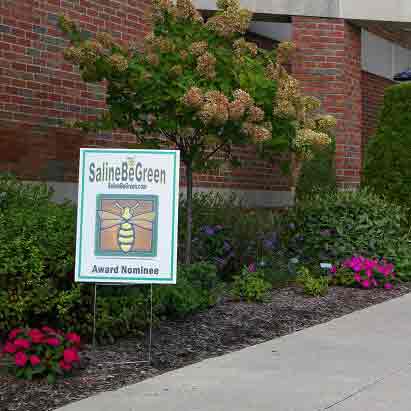 Saline District Library
Our club designs and maintains the front entrance gardens of the Library. The design changes from year to year to bring color and variety of plants to the garden. The Peace Garden to the right of the patio was created by Girl Scout Troop 776. It is now designed and maintained by volunteers. At the back of the Library is the Rain Garden and the Native Plant Detention Pond. On the south side of the Library-Brecon trail, which meanders through the woods south of the library, is the Friends Appreciation Garden.